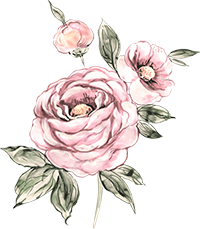 Elegant.
Comfortable.
Cosy.
Rooms and suites in the Hotel Mirabell Alpine Garden Resort & Spa
Comfort, style and a touch of nostalgia - the rooms of the historic hotel invite you to dream.
Our cosy rooms and suites are dedicated to the former owners Count Bobrinskij and Countess Peterson and their passion for roses. They all have a balcony or terrace facing south with a unique panoramic view of the Sciliar and the romantic gardens.