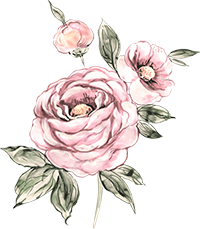 Information.
Terms.
Services.
Good to know - holidays at the Hotel Mirabell Alpine Garden Resort & Spa
Useful information to ensure an all-round successful stay at the 4-star hotel in Siusi allo Sciliar at the foot of the Alpe di Siusi.
Pricing information
Inclusive services
Check-in/check-out
Check-in on the day of arrival from 2.00 p.m. If you will arrive after 7.00 p.m., please inform us by telephone.
On the day of departure, we ask you to vacate your room by 11.00 am.
Smoking
Smoking has been banned in all public places in Italy since July 2005. We ask our guests to smoke only on the balcony of their rooms.
Cancellation terms
Up to 30 days before arrival you can cancel free of charge, and the deposit will be credited toward your next stay. If you cancel your reservation 30 days or less before arrival, or in the event of non-arrival or early departure, we charge 80% of the reservation fee. If you do not agree with this policy, please inform us. In this case, the reservation cannot be made.
In the event of another lockdown, you can rebook or cancel at any time free of charge. The deposit will be credited toward your next stay.
Complaints
Please raise any complaints immediately on site so that we have the opportunity to rectify the situation.
Payment
Payment of the hotel bill on site can be made in cash (max. €1,999.00 per person), by EC card, Master Card or Visa.
Travel cancellation insurance
With European Travel Cancellation protection, you are financially protected. If you delay a booked hotel stay, do not start it at all or break it off early, cancellation fees will be charged. In order to protect you from any costs in these instances, we recommend that you take out this travel cancellation insurance.
Information regarding COVID-19 can be found here. Even in times of pandemic, you are well insured should you contract COVID or be quarantined.