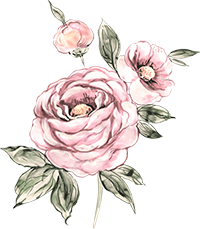 Enjoy.
Relax.
Regenerate.
Beauty area at the Hotel Mirabell Alpine Garden Resort & Spa
Massages, beauty baths, body treatments, facials and pampering packages for an all-round relaxing wellness holiday in South Tyrol.
Take time for yourself and let our qualified and experienced beauty team advise and pamper you. In our beauty and spa area you can enjoy a relaxing break with soothing massages, invigorating beauty baths and revitalising face and body treatments. Our pampering packages promise complete relaxation and well-being for body and soul.
Classical massage
This classic massage treats your whole body from head to toe. The blood circulation will be stimulated and tensions will disappear.
Classical partial massage
Partial massage for the desired parts of your body: legs, back or shoulder-neck area are treated with classic massage techniques, relaxing the muscles and resolving tensions.
Aroma oil massage
This relaxing massage with light pressure will calm your nervous system, promoting a sense of well-being and improve your blood circulation.
Facial massage
Pampering massage with a facial cream selected according to your skin type, improves the circulation and rejuvenates your face.
Mirabell Antistress massage
The ideal solution for strained back and leg muscles! While the legs are relaxed, the back prepares under soothing warm lavender compresses for the following massage.
Lymphatic drainage massage
Gentle rhythmic massage movements leave you with light and relieved legs. Ideal as an addition to cellulite treatment.
25 min. / 50 min.
45 / 75 €
Foot stimulating massage
All our internal organs are mirrored on the soles of our feet. In reflexology, an organ can be influenced when a certain point on the sole is stimulated.
25 min. / 50 min.
45 / 75 €
Resonanz Dorsalis massage
Special treat for your back that consists in manual massage, hot rolls and cupping massage, releases tension of the back muscles and improves the dynamic of the spine.
Herbal Stamp massage
Activates and builds up muscles and the musculoskeletal system. The naturally pure herbal stamps are used with gentle pressure and tapping technique. Peeling effect, improves blood circulation and stimulates metabolism.
Vitalstone massage© by Vitalis Dr. Joseph
This deep relaxation massage is based on hot basaltic stones and precious essential oils. It provides a sensation of global harmony after periods of physical or emotional stress, in periods of interior renewal and relaxation... or more simply as a gift for yourself and for the ones you love!
50 min. / 80 min.
78 / 96 €
Peeling massage
Massage and peeling – all in one! The body is softly massaged with specially selected essential oils and sea salt, purifying and nurturing effect, for a smooth skin. After the massage a Gertraud Gruber body cream is applied.
Alpine Balance Ritual
The "Alpine Balance" body care line helps the skin in its regeneration process. Natural substances and selected flower extracts from the Alps bring the wellbeing in balance. The treatment includes an Alpine salt peeling, a pleasant brush massage for the stimulation of the metabolism and a body pack with Alpine body butter
80 min.
116 € incl. set of fine goat hair brushes
Lavender blossom bath
Helps relaxing the nervous system and relieves tension. Supports balance for mind, body and soul.
ca. 25 min.
1 pers. 42 € / 2 pers. 48 €
Rose blossom bath
A touch of luxury. Harmonising sensual bath, that increases your skin elasticity.
ca. 25 min.
1 pers. 42 € / 2 pers. 48 €
Mountain pine bath
This revitalising bath for a complete wellbeing is the ideal relaxation after a long walking or skiing day.
ca. 25 min.
1 pers. 42 € / 2 pers. 48 €
Special feet treatment
A soft feet scrub, a moisturizing feet pack and finally a pleasant feet massage.
Orange blossom scrub
For a refreshed and silky skin.
Fango pack
This treatment reduces stress and releases tensions, slimming and anti-cellulite effect.
Classical facial treatment
For every skin type, includes cleansing, scrub, individual mask and finishing care.
50 min. / 80 min.
65 € / 85 € with facial massage
Method "Hydro Wellness plus"
Feel-good treatment with revitalizing effect. Highly concentrated algae-based ingredients guarantee a better-hydrated skin.
Method "Phyto"
Naturally beautiful skin with plant power.
Special face treatment with carefully selected plant extracts from naturopathy and natural aromas with skin type-specific products.
Method "Symphonie"
Premium treatment with bio-cosmetic active ingredients with instant push-up effect.
Method "Authentique"
Innovative stem cell cosmetics to combat the signs of time, with the power of the Alpine rose.
Manicure
50 min.
38 € (with polish 43 €)
Pedicure
50 min.
43 € (with polish 48 €)
Full leg
Half leg
Bikini
Armpit
Back or chest for men
Complete (legs complete, bikini, armpit)
Healthy back
2 Resonanz Dorsalis massages (50 min)
1 Back massage (25 min)
Feet fit
1 Foot stimulating massage (50 min)
1 Special feet treatment (50 min)
1 Leg massage (25 min)
Relaxing Moments
1 Facial treatment Hydro wellness (80 min)
1 Orange scrub (25 min)
1 Mirabell Antistress massage (50 min)
Anti aging package
1 Facial treatment Symphonie (80 min)
1 Herbal stamp massage (50 min)
1 Exquisit eye treatment (25 min)
Anticellulite package
2 Fango packs (25 min)
2 Lymphatic drainage massage (50 min)